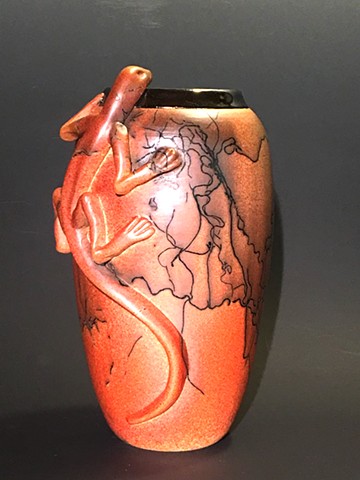 Alternative firing, such as Raku, Horsehair Raku and Pitfire, have been my passion for over 20 years. In 1997 I was juried and am now a member of the Torpedo Factory Artists Association. Currently I am a partner of studio 22 "Fire On" where my work is on exhibit and available for purchase.
My work has been sold to collectors both nationally and internationally. Several of my pieces have been published in the Schiffer's publication "Ceramics Today" and in the calendars of the International Ceramic Artists (aka Potters Council) both on the cover and inside. .
Much of the work you see on the pages here has been sold, but if you see something you are interested in please send me an email.
Thank you for visiting